Let's talk Facebook, shall we?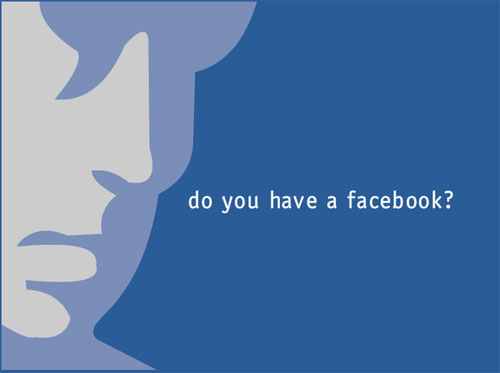 I have an account, and to my surprise, I have a lot of friends. Like, more than 200. I don't really know how I got all of these friends, but it's cool just the same.
Let's talk some shit about my Facebook friends. It'll be fun. I'm sure you can relate to at least one of my shitty comments.
Who needs high school reunions anymore when you have Facebook? I get all I need to know (and sometimes WAY more than I need to know) about every... single.... fucking.... person I went to school with from 6th grade and on. I even have some friends on there that I haven't seen since Kindergarten...but we're Facebook friends now so that's good enough for me!
I also found out that a dude I "dated" in 10th grade is now gay. I say "dated" because mostly it was just me having sex with him and then him dumping me. Jackass. That was called "dating" back then, at least by sluts like me. So now he's gay. Sweet. But it's cool. He had a really small penis, anyway.
And then there's the other guys from high school that were popular, but total
tools
. You know the type? Now, those tools are bald and have 6 kids. (Insert evil laugh here) One of those tools on my friends list is totally disgusting looking, but has an
amazing
looking fiance. All I could think when I first saw his pictures was....
"How the HELL did he get that hot piece of ass?"
Seriously.
Then there's the girls who were chubby in school, and now run freaking marathons, eat cucumbers for every meal and look incredible.
Bitches.
Then there's the girls who were really nerdy in school- skinny as a rail, glasses, buck teeth (god, I'm a nice person, aren't I?). And NOW they are gorgeous and slender with a boob job and a rich husband.
Bitches.
Then there's the people who you don't really want to be friends with because you have some fucked up, drunk pictures of yourself, or pictures of you
licking
your husband...whatever, but you kinda
have
to accept them as a friend because you don't want to piss them off?
Like your mother-in-law for instance.
Totally awesome.
-
I'm not talking about me, of course.